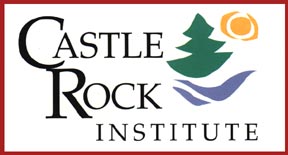 Outdoor Learning is central to the general mission of the Castle Rock Institute. We sponsor semester-long wilderness programs for students that combine a range of outdoor adventure activities and university-level courses in the Humanities. This is a unique wilderness programs offering. Unlike other programs, the Castle Rock Institute semester programs have a significant outdoor and academic component.
An Alternative to Ordinary University Life
The Castle Rock Institute is an outdoor adventure education organization that offers residential outdoor adventure therapy for college students. With its wilderness programs, it seeks applications from students to live, study and experience the outdoors together. The Institute creates for students an integrated experience designed to challenge them in a supportive and structured environment. The Castle Rock programs, with their attention to the individual needs of every student, are ideally suited help troubled college students.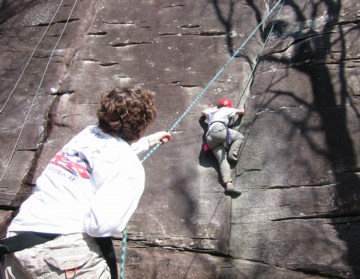 The Institute creates for students an integrated experience designed to challenge them in a supportive and structured environment. It balances needs and expectations while creating something fun and educational for everyone involved. Students read, write and discuss almost every day, just as they enjoy a wide range of group outdoor adventure activities.
True Personal Attention
Each Castle Rock program accommodates only 8-12 students at a time, and with four professors and numerous support staff, students enjoy an incredibly personal experience. They know that their personal needs are taken seriously and that they can receive exactly the kind of encouragement and guidance they may require. This kind of intimacy, combined with significant time outdoors, provides a fantastic opportunity for self-reflection and growth.
Applied Humanities
It offers many ways to examine and discuss what assumptions and concerns a student has, and to do so in the context of a caring community of peers. Gaining this kind of self-awareness leads quite naturally to increased self-esteem and confidence, and ordinarily propels students to new levels of achievement. Leaving the program, scores of our past students have gone on to college (or back to college) revived and inspired. They've gone on to be more creative and more disciplined in their studies, more grounded in their social interactions, and generally more satisfied with who they are and where they're headed.
Wilderness Programs
At the Castle Rock Institute we think college can be living with good friends who care about you, staying physically and intellectual active, participating in a real community, exploring who we are as human beings, becoming closer to nature, learning what it means to be a leader, and finding a grounded sense of self. It's not about "getting a job," or "getting ahead." It's developing and balancing aspects of who we are. It's about making a life.
(c) Copyright 2006 Castle Rock Institute